Professional Live Scan fingerprinting and Notary Service


We provide Fast Professional Live Scan fingerprinting and Notary Service to ALL of North Orange County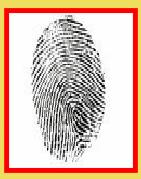 MICHAEL'S ORANGE LIVESCAN & NOTARY
1542 E. Collins Ave
Orange, CA 92867
(714)532-5964
(714)928-1937 cell
Hours: Monday - Friday
9:30 am - 5:30 pm
Saturday & Sunday
Please call for hours

What and Why Live Scan Fingerprinting?
As a result of legislation passed in late 1997, the California Department of Justice has developed an automated background check process that requires digitized fingerprints, called Live Scan. Live Scan is an inkless fingerprinting process. The fingerprints are electronically transmitted to the central computers and allows criminal background checks to be processed usually within 72 hours.

Who needs Live Scan?
Anyone applying for employment or licensing as a Nurses, Foster Parents, Security Guards, Doctors, Daycare Provider, Attorney, Notary, DMV Licensed Dealers, Realtors,
Just to name a few.
To be processed for California, you must be in California. Live Scan services are NOT available for individuals needing live scan fingerprinting for other states, nor can individuals be fingerprinted via live Scan for California if they are outside the state

How does the process of Live Scan Work?
We use the latest Live Scan Technology Machine by a Certified Technician to scan your fingerprints. The whole process takes five to ten minutes and are immediately submitted to California Department of Justice and/or to the Certified processing agencies.

What are the benefits of Live Scan?
Live Scan will avoid many of the problems associated with ink prints, such as smudging, smearing, and over or under inking. A Major benefit of Live Scan is in processing speed. Rolled ink prints (traditionally submitted on a fingerprint card) can take 10 to 12 days to process and up to 60 days if there is a criminal record.

Serving all of Orange County!

WELCOME

We are an authorized Live Scan service provider certified by the California Department of Justice & the FBI to roll fingerprints for background checks. Notary Public services are provided by certified, licensed, bonded & insured Notary.

Walk-ins Welcome!
No appointment required